OUR VISION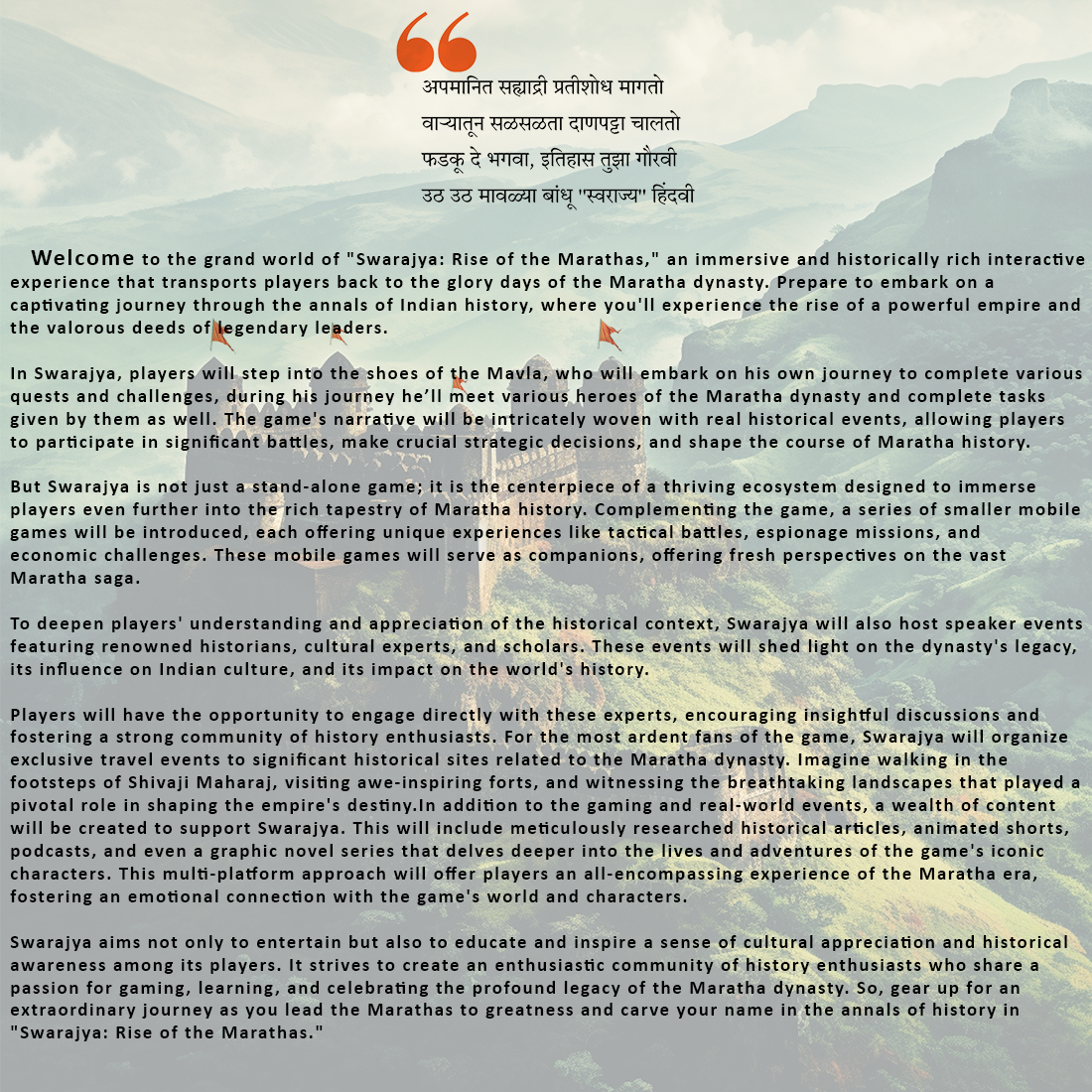 Our plans for the Swarajya Ecosystem!
Swarajya Quiz
Our team is currently curating question sets for the coming months through multiple well researched sources and individuals. Team OEOS in association with Marathisrushti.com plans to release question sets every month on the Marathisrushti.com portal where players get a chance to win prizes while expanding their knowledge on Indic history!
On the side, we are also working on a dedicated mobile application which would work as a companion app for the Swarajya Ecosystem as well as have a dedicated Quiz game attached to it.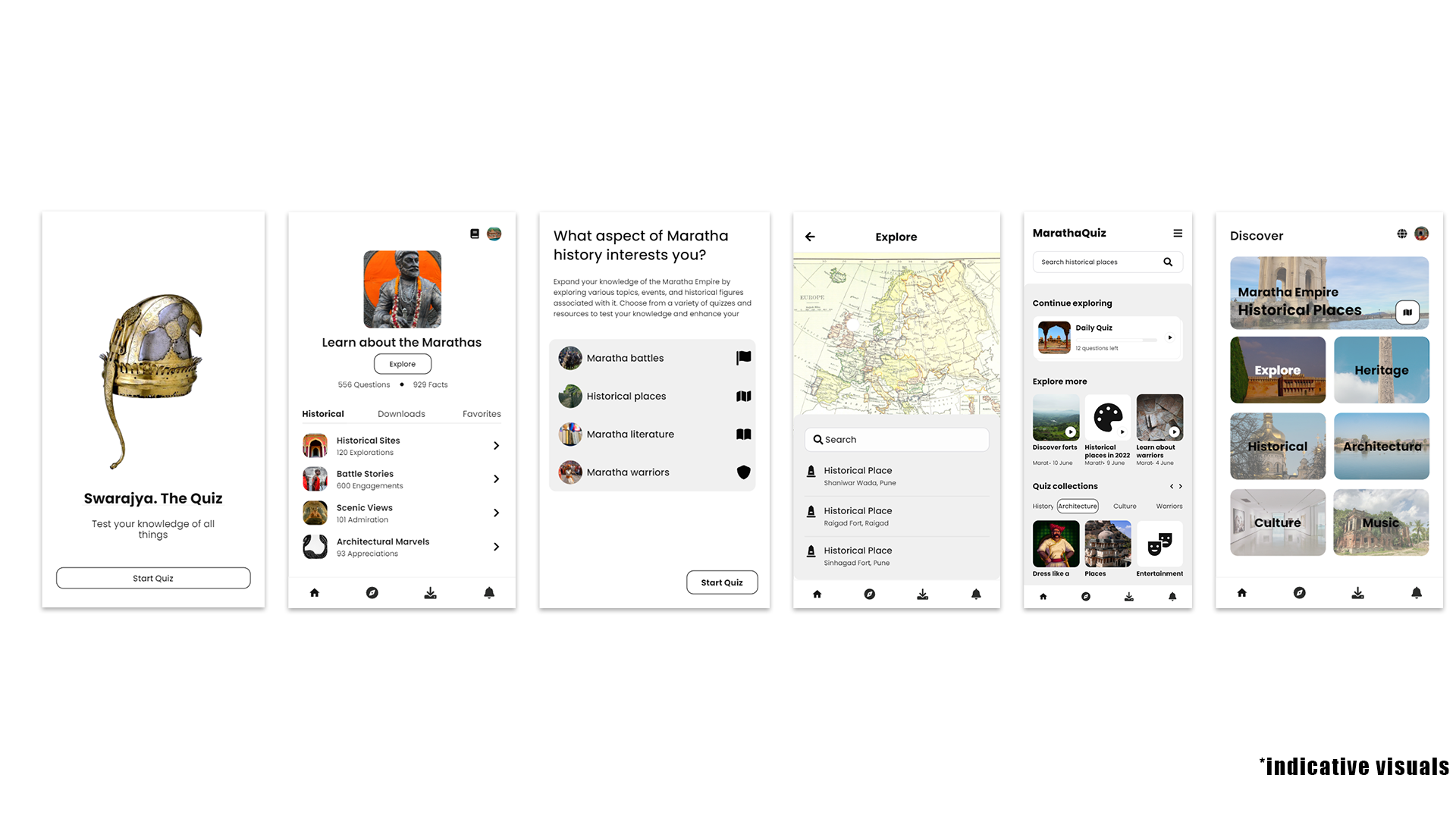 Swarajya @ 350
A richly curated speaker event along with our channel partners, Vyas Publications and Marathisrushti.com, we will be hosting various speakers, historians, experts, and panels on topics related to Swarajya, the Maratha empire and the Indic history of India. With the Thane series already started, we are exploring other cities as well.
Indic Tours
Team OEOS has partnered up with Kaycees Air Tours n Travels, a Pune based 26yr old Travel Agency on tours and one day trips exploring the Indic history of India with focus on Maratha history and culture, Temple tours, Fort explorations, city specific historical walks, Photography tours, etc.
Swarajya: Rise of the Marathas
Team OEOS is currently working on its headliner project 'Swarajya: Rise of the Marathas' an action-adventure game based on the early years of Swarajya in 16th century Western India. The game explores a fictional story of a Mavla by the name of Suryoji Prabhu as he completes various missions and tasks which directly or indirectly aid in the fight for Swarajya. The story weaves through actual historical event adding a layer of education to the rich gameplay that the game would offer.
Please feel free to reach out to us on oeostudios@gmail.com for any questions, queries, requests, collaborations!
Please follow https://razorpay.me/@oneeyedoctopusstudiospvtltd link if you wish to support us and be a part of the ecosystem.
Our Channel Partners